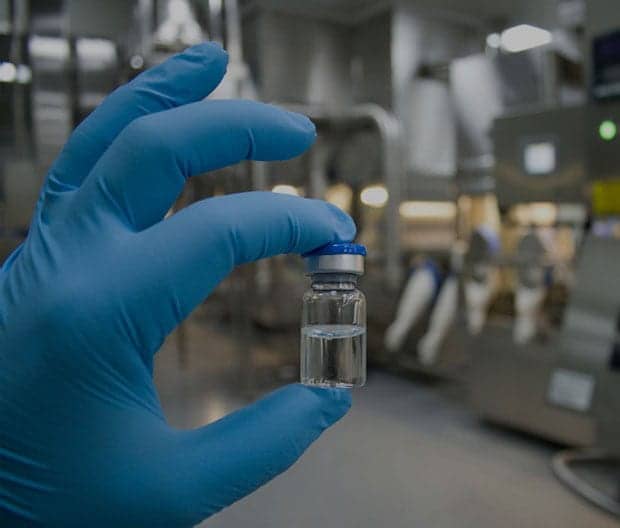 Auris Medical Holding AG, a Swiss-based clinical-stage public company  (NASDAQ: EARS) dedicated to developing therapeutics in otolaryngology, has announced it will develop betahistine dihydrochloride in a spray formulation (with the product name AM-125) for the intranasal treatment of Ménière's disease and vestibular vertigo. This represents the third clinical-stage development program to Auris Medical's pipeline, and an expansion by the company into the field of vestibular disorders. Auris is also developing a drug for idiopathic sudden sensorineural hearing loss (ISSNHL, sudden hearing loss) and acute inner ear tinnitus.
"We are excited to add AM-125 to our development pipeline as it addresses important unmet medical needs in vestibular disorders and serves as a strategic fit with our existing projects," said Auris Medical's Founder, Chairman and CEO Thomas Meyer in a press statement. "While oral betahistine has been a mainstay treatment for Ménière's disease and vestibular vertigo for many years and in many countries around the world, we expect the novel approach of intranasal delivery to offer significant additional benefits in terms of efficacy and tolerability."
Auris Medical reports that it has entered into an agreement with Otifex Therapeutics Pty Ltd to purchase various assets related to intranasal betahistine, including preclinical and clinical data, as well as certain intellectual property rights. In a Phase 1 trial conducted by Otifex, intranasal betahistine showed good tolerance and a significantly higher bioavailability than reported for oral betahistine administration. Auris Medical plans to initiate a second Phase 1 trial in 2017.
"As our treatment options for vestibular disorders are currently very limited in the United States, I am pleased to see that betahistine will be developed as a treatment for patients here who are suffering from Ménière's disease or vestibular vertigo," said Lawrence R. Lustig, MD, Chair, Department of Otolaryngology at Columbia University Medical Center in the press release. "The compound has an established track record for safety, and the clinical experience suggests that it may help control or ease vertigo attacks in Ménière's disease. It will be exciting to have a new treatment for this disabling condition."
According to Auris Medical, Betahistine is a small molecule drug that acts as a partial histamine H1-receptor agonist and a H3-receptor antagonist. The compound has demonstrated increased cochlear, vestibular, and cerebral blood flow, vestibular compensation, and the ability to inhibit neuronal firing in the vestibular nuclei.
Oral betahistine is approved for the treatment of Ménière's disease and vestibular vertigo in more than 80 countries worldwide, and has been reportedly prescribed more than 130 million patients. However, betahistine has not been approved for marketing in the United States for the past few decades.
The brand Serc (betahistine) was approved by the FDA in the early 1970s as vestibular suppressant for Ménière's disease, but that approval was withdrawn after about 5 years. Primarily, the drug has had issues surrounding its clinical trials and subsequent proof of efficacy. Even though studies have shown betahistine effective against vertigo attacks, most of these studies have been criticized for design flaws. The Cochrane Library concluded in 2001 that "Most trials suggested a reduction of vertigo with betahistine and some suggested a reduction in tinnitus but all these effects may have been caused by bias in the methods. One trial with good methods showed no effect of betahistine on tinnitus compared with placebo in 35 patients. None of the trials showed any effect of betahistine on hearing loss. No serious adverse effects were found with betahistine."
Update on Auris Medical Tinnitus Trials
Auris Medical also announced last week that it has resumed patient enrollment in the TACTT3 Phase 3 trial of Keyzilen® (AM-101) in acute and post-acute inner ear tinnitus. According to Reuters, the company experienced a set-back in August when the drug missed the main goals of a late-stage study by failing to meet the two co-primary effectiveness goals of statistically significant changes in tinnitus loudness and tinnitus burden compared to a placebo.
"Following the swift approval by regulatory agencies and ethics committees, we are pleased to resume enrollment under the amended protocol in the TACTT3 Phase 3 clinical trial of Keyzilen," said Meyer. "We have applied key learnings from the TACTT2 trial that we believe substantially strengthen TACTT3's probability of success, and we look forward to top-line results in early 2018."
TACTT3, which is being conducted in Europe, is a randomized, double-blind, placebo-controlled Phase 3 trial in inner ear tinnitus following traumatic cochlear injury or otitis media. The trial previously enrolled more than 300 patients during the acute tinnitus stage (Stratum A) and approximately 330 patients during the post-acute tinnitus stage (Stratum B). As previously announced, the TACTT3 protocol was amended based on analysis of the TACTT2 Phase 3 trial outcomes. The amended protocol elevates the Tinnitus Functional Index score from a key secondary endpoint to an alternate primary efficacy endpoint, includes certain patient subgroups in confirmatory statistical testing, and increases the trial size with the enrollment of an additional 60 patients in each of Stratum A and B.
https://honiton-hearing.co.uk/wp-content/uploads/2020/06/Honiton-hearing-Treatment-of-Ménière's-Disease-and-Vertigo-with-Intranasal-Betahistine-.jpg
528
620
admin
https://honitonnew.leecurran.co.uk/wp-content/uploads/2018/03/honitonhearinglogo.png
admin
2020-06-22 11:54:13
2021-07-04 14:58:35
Treatment of Ménière's Disease and Vertigo with Intranasal Betahistine