A New Subscription Hearing Aid with Big Brains for Hearing Care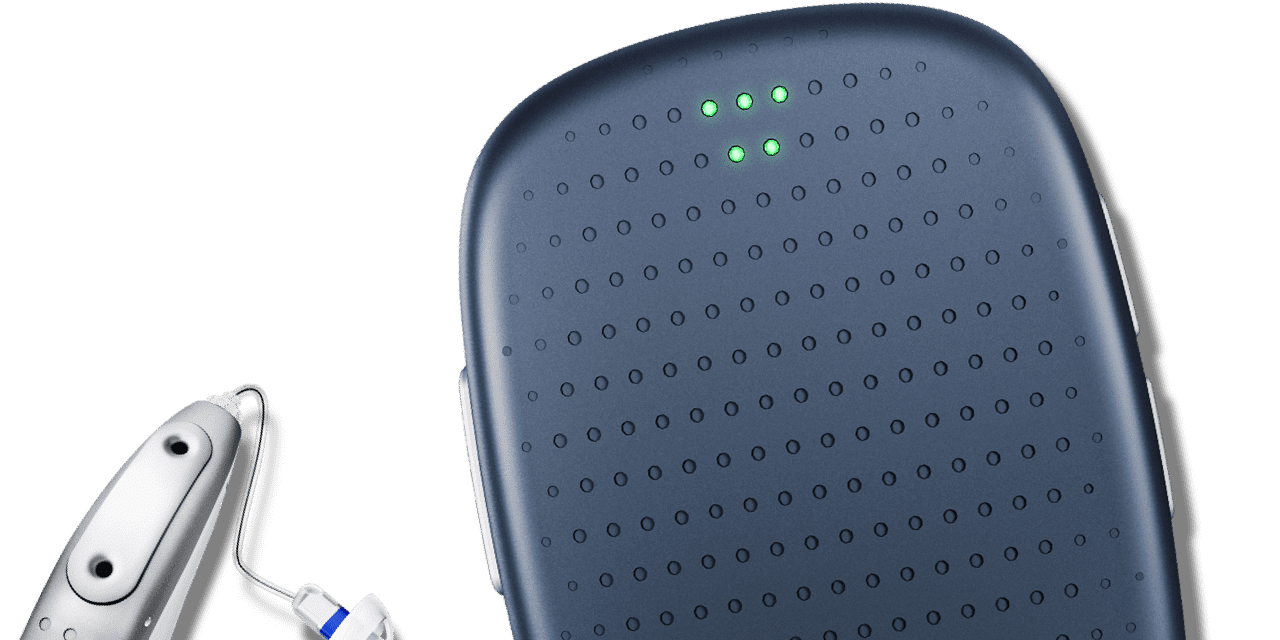 Read the article here at the Hearing Review
Whisper may have a quiet name, but it could reverberate loudly in the hearing healthcare industry. The company launched its first new hearing aid on October 15—a product that really is significantly different from all others dispensed by audiologists and hearing aid specialists. And, yes, that's right: the Whisper Hearing System is designed for dispensing by hearing care professionals. As such, Whisper represents the first new major hearing aid manufacturer with a product specifically designed for dispensing since the InSound Medical XT was approved by the FDA in 2003 (later purchased in 2010 by Sonova and renamed Lyric).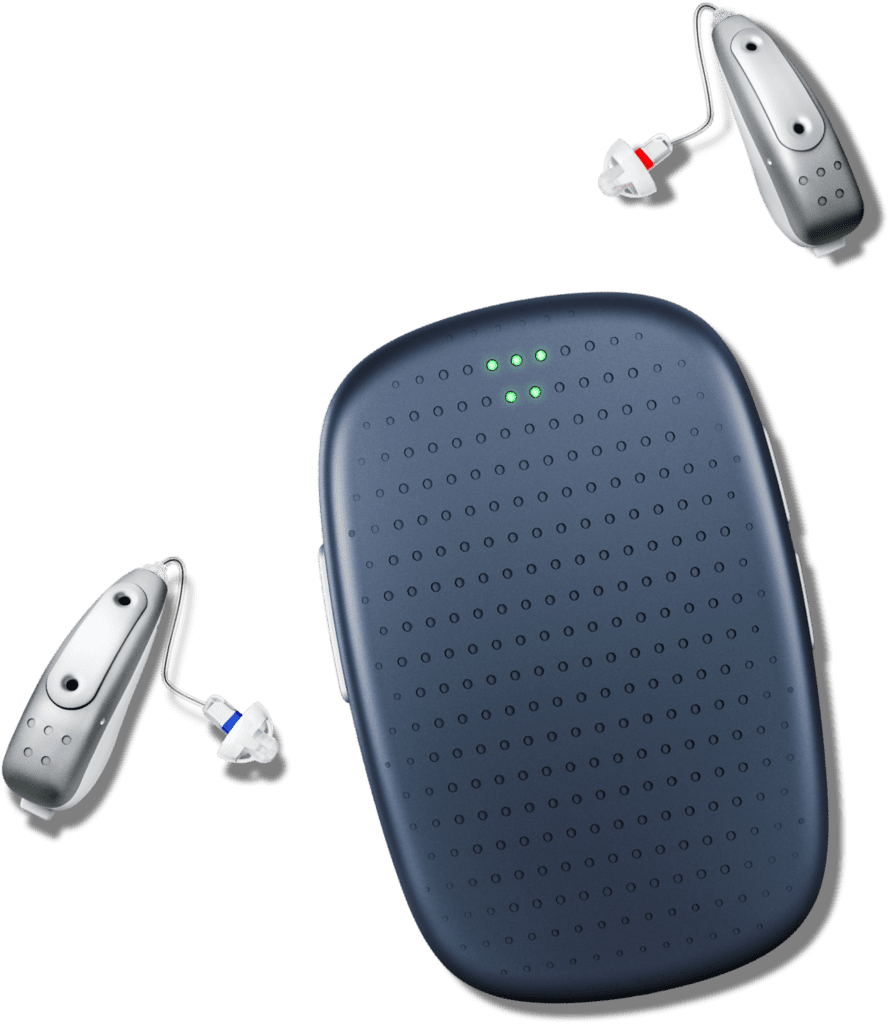 And a bit like Lyric, Whisper will use a subscription payment model for consumers. The leasing concept is gaining ground in hearing healthcare, in part due to the fact that technology moves so fast, hearing aids can be expensive, and frequent product upgrades are now a given in the industry. Whisper will be available via a comprehensive monthly plan that includes ongoing care from a local hearing care professional, a lease of the Whisper Hearing System, regular software upgrades, and a 3-year warranty that not only covers the system itself but also loss and damage. The company is offering a special introductory rate of $139/month (regularly $179/month) for a 3-year term.
The New Whisper Hearing System
The Whisper Hearing System essentially has three components:
A hearing aid processor that resembles an advanced receiver-in-the-canal (RIC) hearing aid;
The Whisper Brain is a small device that runs an AI-driven Sound Separation Engine to optimize sound in real time. It also enables connectivity to iPhones, and
A phone app that provides an interface for the consumer.
The Whisper team, which is largely composed of executives from the AI field, created the Whisper brain as a dedicated, powerful sound processing system that also allows for updates and other capabilities—instead of relying on the wearer's smartphone for many of these functions. "We developed the Whisper Brain to run the core technology we've developed for hearing," said company Co-founder and President Andrew Song in an interview with Hearing Review. "Think about your smartphone and all the processing inside it. We're using the Whisper Brain to apply this type of processing to hearing without having to compete with smartphone games or applications. The Whisper Brain is a dedicated processor designed to provide the best hearing."
However, the Whisper Brain isn't required to use the hearing aid, as there may be situations where the wearer wants to step away from it or not take it with them. In those situations, the hearing aid uses the "onboard" hearing aid algorithms in the RIC (similar to other advanced hearing aids when unpaired to the user's cell phone).
Wireless connectivity with iPhones is also provided through the Whisper Brain via Bluetooth, and the company says it may support other phones and has plans to expand on this in the future. The RICs use a size 675 battery with an expected use of 4-5 days with typical use including streaming, and the Whisper Brain has a USB port for recharging.
Not Your Grandfather's Hearing Aid
According to Song, Whisper started about 3 years ago in San Francisco when he began discussions with another Whisper co-founder, Dwight Crow, the company's CEO. Song is the former head of products for an online instant-messaging (IM) system most of us are familiar with: Facebook Messenger Core. A mathematics and computer science graduate of the University of Waterloo, he is an expert in artificial intelligence and a member of Sequoia Capital's Scout Program which was formed to discover and develop promising companies. Crow is the founder of Carsabi, a machine-learning based car sales aggregator acquired by Facebook in 2012, and he helped build the e-commerce segment at Facebook which yields over $1 billion per quarter in revenue. A third co-founder, Shlomo Zippel, was the applications team leader at PrimeSense which built the 3D sensor technology behind Microsoft Kinect.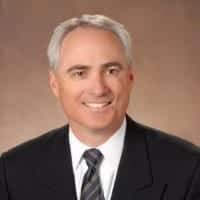 The company then added as head of sales Jim Kothe, an audiologist and hearing industry veteran who has a wealth of experience within both the dispensing community and manufacturing, in addition to an extremely impressive team of executives with experience and leadership roles at companies like Facebook, Nest, Google, Invisalign, Johnson & Johnson, Solta Medical, and Cutera. Together they are collaborating on a product that blends artificial intelligence, hearing care, hardware, and software for helping solve the challenge of providing better hearing.
"I think for me, and probably for everyone at the company, it's a very personal mission," says Song. "Personally, the starting point is really my grandfather. He has hearing loss and is not an uncommon story when you work in this business: I'd say that he's a hearing aid owner, but not a hearing aid wearer."
This set into motion Song's investigation into what hearing aid technology was doing, what experiences people were having with it, and why his grandfather had the complaints he did. "That really opened my world to all the exciting things that could be done, but also the opportunity we have for how we can really build a product to help [people like him]," says Song. "Since then we've been putting the product together and bringing the expertise that comes from hearing folks like Jim and the others on our team—and blending it with the kind of product and technology ideas we almost take for granted here in Silicon Valley. Products are becoming more consumer friendly, more consumer oriented, and we're building some of those ideas into a new type of hearing aid product. So, while Whisper is a hearing aid regulated by the FDA, all of these things influenced our approach, our mentality, and our vision towards this space, and we think our approach is a little different [from those of other hearing aid manufacturers]."
The larger capacity for processing power is extremely exciting for Song and his colleagues, and he likens this advancement to the leap from analog to digital hearing technology. He says some great hearing aid algorithms have been, and will continue to be, created that will result in substantially improved hearing. However, there's little point in having these algorithms if they can't be fully employed in a wearable device.
He also says the problem in hearing aids is much more complex than, for example, those solutions found in noise-cancelling headphones. "Over time, [we've had] very ambitious people with a lot of ideas on what we should do with this powerful processing. What's really exciting is not just having this technology, but also having a learning platform to be able to develop it. I think one of the most interesting parts of development is that the goal, at the end of the day, really isn't about perfect noise removal. You need noise in your life. We have demos we can run that more or less perfectly remove noise…and it just creates sort of a weird environment. So, I think in many cases, the unique aspect of what we're doing revolves around how do we use [the research] and how do we invent some truly novel ideas? Obviously, it's not only about noise removal, but how we can use the powerful processing specifically in these hearing aids to make hearing aids really good for the purpose of listening. That subtlety is where we feel like we can really differentiate ourselves and truly make a difference in people's lives."
A System that Relies on Professional Care
Song says there has been a patient-centric approach at every turn in the design, development, marketing, and especially distribution of the Whisper Hearing System. And it starts with the hearing care professional's expertise.
"I think there's several very important things along that path; the first of which was to work with hearing care professionals who are the 'artists' in delivering great care," Song told HR via a Zoom interview. "If I look at my grandfather's experience, it was pretty obvious to me that having the right professionals made a huge difference. And so you can talk about using Zoom or you can talk about going direct to consumer, but it's very, very obvious—even as a Silicon Valley engineer—that the audiologist is extremely important in the process. That's why we made a decision very early on that we'd be working with professionals. And if you remember, when the company started in 2017, that's when the OTC laws were getting passed. That's where all the 'cool stuff' was supposed to be. Everyone was saying, 'Get rid of these professionals!' …But there's a care-oriented mindset in hearing healthcare. You can see that there's a personal aspect [needed] to evaluate what would be good for my grandfather. And when you talk to patients and you talk to audiologists, this becomes very clear. So, I think that was a very early decision that's not necessarily about the product, per se, but about our business and how we best deliver the hearing system."
One of the things Whisper also wants to address is the post-purchase feeling of regret that can accompany a high-end, high-technology purchase. As with any car, computer, or consumer electronics device, when a consumer purchases an expensive top-of-the-line hearing aid, there is doubtlessly a more advanced model with new processing capabilities and features that will be launched 6 months later. But, with hearing loss, Song believes that sense of regret can be magnified because hearing is such a personal, important 24/7 activity.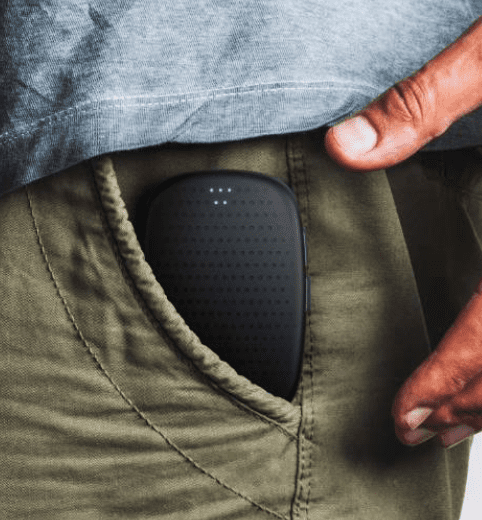 That led to the idea of a subscription-based system using a machine-learning platform that can be upgraded on regular intervals without continually replacing the actual hearing aid or brain itself. "The nature of our product is that it gets better over time. You don't need to pay for [the upgrades]; the hearing aid learns on its own, and we'll also deliver you a software upgrade every few months. [It's] similar to how you might think of a cell phone plan…Fundamentally, that's really what we're trying to offer."
It's also important that professionals have the margins and revenues to be able to cover their expenses in order to provide exceptional hearing care, says Song. Whisper plans to provide upfront fees and work with professionals, while offering patients a better way to pay for the product, support, and systems that the company has developed. Currently, a select number of hearing care professionals are using the Whisper Hearing System, and the company is now expanding from this base of dispensing offices.
When asked how he thinks Whisper will change the hearing aid market, Song quickly replied, "I really hope that everybody around the world gets an upgradable hearing aid in the next 5 years. And, of course, I hope it's ours. We have a lot to offer. But if the market moves toward Whisper in 5 years, then we're competing with everybody to make the best upgrades. Frankly, I think that's a big win for the industry. And it's also a big win for my grandfather, right? I think, as part of that vision, we have to be really mindful about how much we bite off in any of our product development. So this first product represents a first step, especially on the device with this kind of learning capability and working with professionals on this payment model—all of the new things that we've already talked about. But there are other aspects around this kind of patient-centric, consumer-centric model with the professional and I think there's a lot of interactivity that we can build on. There's a lot of new ideas we have about how to better integrate everything together. And so, more and more, we'll be able to build that out and address those issues because we'll have an excellent learning hearing aid on the market."
Funding for Whisper
The initial investment to establish the company came from Sequoia Capital and First Round Capital, and on Thursday (October 15) Whisper announced the close of a $35 million Series B funding round led by Quiet Capital for total funding of $53 million. Advisors for the company include Mike Vernal of Sequoia and former VP of engineering at Facebook; audiologist Robert Sweetow who is the former UCSF Director of Audiology; Lee Linden of Quiet Capital and founder of TapJoy and Karma; Rob Hayes of First Round which also invested in Uber and Square, and Stewart Bowers, former VP of engineering at Tesla who was responsible for AutoPilot.
"Software-defined hearing technology is the future," said Vernal in a press statement. "By building the Whisper Hearing System around software, the Whisper team will be able to improve patient care with a device that adapts, upgrades, and improves continuously for the wearer's benefit. This is the start of a new paradigm for delivering hearing technology, and we're thrilled to partner with Whisper on this journey."
"What I look for in a company is the team," said Hayes. "The Whisper team combines incredible expertise in cutting edge artificial intelligence, software, and hardware with a genuine passion for helping people. I'm excited to work with them to transform the hearing space."
For more information, visit: https://whisper.ai
https://honiton-hearing.co.uk/wp-content/uploads/2020/10/Whisperbrainandear-pieces-1280x640-1.png
640
1280
admin
https://honitonnew.leecurran.co.uk/wp-content/uploads/2018/03/honitonhearinglogo.png
admin
2020-10-26 10:02:44
2022-01-02 15:40:28
Whisper hearing brain