Phonak Launches Roger II Focus Ear-Level Receiver
Phonak announced the launch of the second generation of Roger Focus, the ear-level receiver that allows "children, teens, and adults to hear a speaker's voice via any Roger microphone." Research has shown that speech recognition in noise is significantly improved for children with unilateral hearing loss 1,2, autism spectrum disorder 3,4 , and auditory processing disorder 5 when using Phonak remote microphone technologies like Roger Focus II compared to no technology.
Potential applications for Roger Focus II include:
Unilateral hearing loss (UHL)
UHL affects 1-3% of school children 6,7 and left untreated, can impact a child's behavior, social engagement, and anxiety levels.8-10 Emerging research shows that when using Roger Focus II, children with UHL have 53 percentage-points better speech understanding in noise at five meters distance compared to their normal hearing peers and even show significant improvement in quiet environments compared to no technology.11
Autism spectrum disorder (ASD)
Some children on the autism spectrum with normal hearing have "functional hearing loss," which is loosely defined as a hearing loss with no natural or physiological cause.12 In other words, these children have impaired auditory filtering that makes it difficult to hear, function, and complete tasks in the presence of background noise.8 Parents reported improved listening in children with ASD and teachers reported that classroom attentiveness, behavior, and listening improved in children with ASD when using Phonak remote microphone technology like Roger Focus II. 13-15
 Auditory processing disorder (APD)
Children with APD may also experience functional hearing loss despite normal hearing and may have difficulties with spatial sound processing and word discrimination. This can result in poorer behavior, attention, and concentration7 while leading to negative psychosocial effects like social withdrawal, difficulty with interpersonal relationships, and increased anxiety.16 Speech understanding in noise is improved significantly in children with APD when using Phonak remote microphone technology like Roger Focus II compared to no technology, according to Phonak. Meanwhile, students report improvement in anxiety, depression, and interpersonal relationships.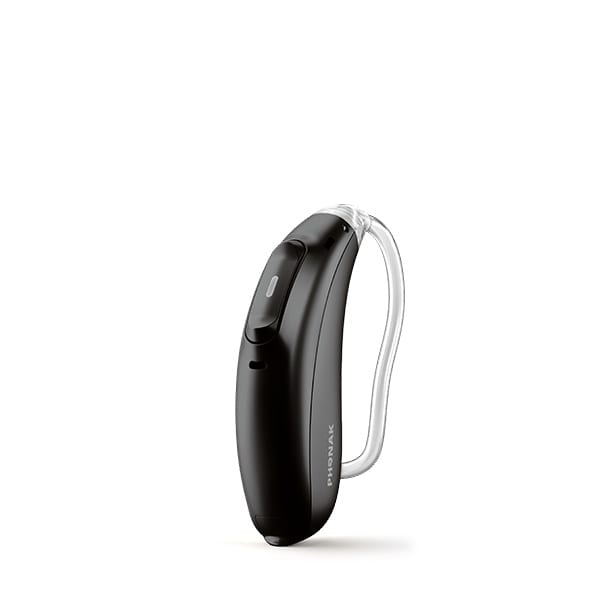 "Roger Focus II was developed to help children overcome the challenges of hearing over distance and in background noise so that they can focus on what matters," said Angela Pelosi, director of global audiology at Phonak. "As a leading innovator of world-class pediatric hearing solutions, it's critically important that we provide children with unilateral or functional hearing loss the confidence that they can fully participate in everyday activities—and the Roger Focus II does just that."
The new Roger Focus II is available in a new lithium-ion rechargeable option or a traditional zinc-air battery featuring a "tamper-proof" battery door. According to Phonak, it received an IP68-rating for water and dust resistance and has new coupling options to fit even smaller ears than its predecessor. The rechargeable version comes in ten assorted colors and offers up to 20 hours of battery life on a full charge.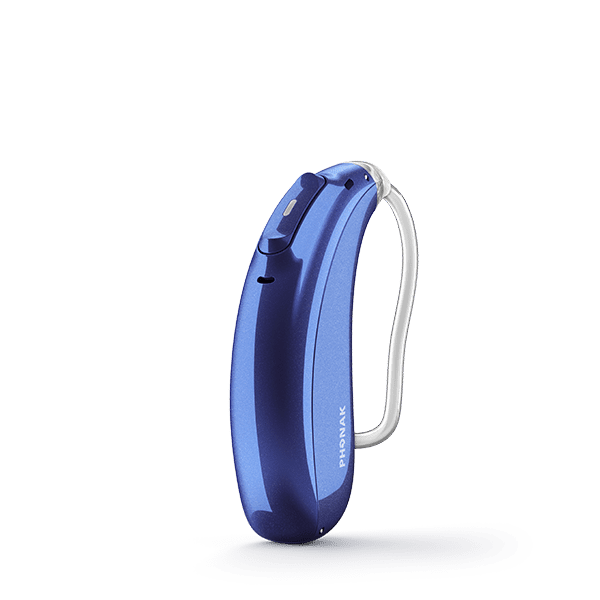 Roger Focus II is intended for children over three years old and is available to order today via licensed hearing care professionals in the US and other select markets.
For more information: https://www.phonakpro.com/com/en/products/wireless-accessories/roger-focus/overview-roger-focus.html.
Source: Phonak
Images: Phonak
https://honiton-hearing.co.uk/wp-content/uploads/2021/02/Phonak-hearing-aids-Devon.png
600
600
admin
https://honitonnew.leecurran.co.uk/wp-content/uploads/2018/03/honitonhearinglogo.png
admin
2021-02-23 10:59:08
2021-02-23 10:59:08
Phonak Launches Roger II Focus Ear-Level Receiver